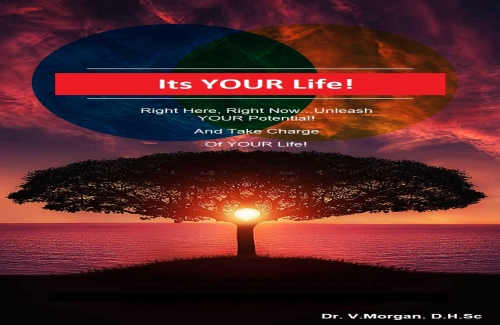 Its YOUR Life - Right Here, Right Now...Unleash YOUR Potential! And Take Charge Of YOUR Life!
by V.Morgan
We are such powerful entities, such powerful beings. We sometimes underrate our potential and live in the dark world of lack and negativity.
Deep within you is planted the seed of thought of your life, the blueprint of your destiny…a successful blueprint. Your life's destination was laid out for you. The day you were born, you started on this journey. You unfolded the map of your life and took the first step.
The journey began…it was fun and exciting, thrilling even. Everything was fresh. Your awareness was at its peak. You looked at everything with newness and awe. You experienced everything with openness and spontaneity. You did everything from your source, your being!
As you journeyed towards your destination, one day you lost that map. You lost the compass that was pointing you towards your right direction. Then all of a sudden you felt lost. You lost your way and got buffeted by the sandstorms of life!
THIS BOOK WILL PROVIDE THE ROADMAP TO SUCCESS ABD FULLFILLMENT!
To enable, empower, inspire and motivate the reader to personal greatness and to live a meaningful and prosperous life.
Morgan is a master coach and professional trainer. He has trained corporate companies like, Microsoft, IBM, etc in corporate team building. He has also coached thousands of people in personal empowerment.
His forte is of course, coaching people in inspiration, motivation and personal empowerment triggers!
As a professional coach/trainer, he is accredited by the International Accreditation Institute-USA.
His ancestors are from India and Fiji Islands, they finally settled in beautiful Malaysia.
He is the author of four other books. He is no stranger to publicity, having appeared in numerous TV shows, programs and media. He now lives in Kuala Lumpur with his wife and children.
He is working on the:
Die In Ecstasy and
The Forth Secret Of Fatima.