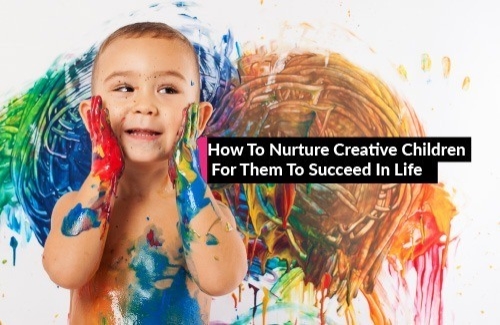 How To Nurture Creative Children For Them To Succeed In Life
by Dr. YKK (Yew Kam Keong PhD)
This book is specially written for parents and teachers who want to nurture their children's potential to prepare them to live happy and fulfilling lives as adults.
It is based on the knowledge and experience that the author has gained as one of the 8 international creativity advisers to the famous toy-maker, Lego on its global project "The Next Generation Forum" to promote creativity to the children of the world.
This book provides 30 tips on simple activities that you could have fun with your children. They stimulate your children's creativity. Have fun with your children!
7 REASONS Why You Must Read This Book:
1. Nurtures your children's inborn creativity for success and happiness.
2. Inspires you to be a more creative parent or teacher.
3. Strengthens the bond between you and your children.
4. Encourages you to observe your children's antics as a source of amusement and understanding of your children's creativity.
5. Equips you with the tools for Creative Parenting.
6. Provides you with gems of creative wisdom of educationists, psychologists and other prominent personalities in YKK Quotes to Nurture Creative Children.
7. Enlightens you on why the so-called problem children are unpolished diamonds in disguise in the section In Praise of Black Sheep.
Dr. Yew Kam Keong (Dr. YKK) is father of four wonderful and lovely children, two girls and two boys. They were brought up with competitive swimming as their main sport and each one has grown into successful adults with fulfilling careers.
His youngest daughter, a university student, has been as a selected member of the Olympic squad for synchronized swimming for the London 2012 Olympics.
Dr. YKK has created many programs for parents, teachers and children to promote creativity and inventions, among which are:
Creative Parenting Workshops
Students Invention Workshops
Young Inventors Camp
He is the only person from the British Commonwealth countries to be appointed as one of the eight international creativity advisers to the famous toy company Lego, Denmark to spearhead a global non-profit project The Next Generation Forum to promote creativity to the children of the world.
He was the founding president of the Invention and Design Association of Sarawak (IDEAS), founder member of Malaysian Mensa, founder member of the Malaysian Invention and Design Society (MINDS) and a former adviser to the president of the International Federation of Invention Associations (IFIA) based in Geneva, Switzerland.