INNOVATION & ENTREPRENEURSHIP FOR KIDS
- Kid-novative Boot Camp: 22nd June, 2018
SSTC is hosting a specially designed one-day camp for kids aged 8 - 12 years old. The camp will teach kids foundational skills in innovation and entrepreneurship. Kids will learn through fun-filled activities how to conceptualise business models, turn ideas into reality and develop presentation skills.
Fee per kid is only RM150.00 inclusive of learning materials and meals. Limited seats.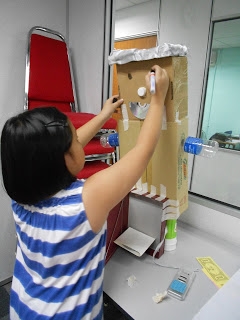 The one-day camp will teach kids to be free to think of creative ideas and innovations. They will then be taught how to create prototypes, and then present their ideas. They have to promote their innovation to potential 'investors'. Kids will not only learn creative thinking but will also develop budgeting and money management skills.
The trainer is an experienced motivational speaker and regularly conducts kids' thematic camps and teaches character building, money management, leadership besides instilling confidence in kids and youths.