Introduction to Traditional Archery

> 1 hour solid per session
> Profesional Coach provided
> Equipment provided
> Indoor shooting range
> In 1 Hour solid in this course, you will:-
Learn basic of archery.
Understand about archery.
Practically doing archery/shoot arrow .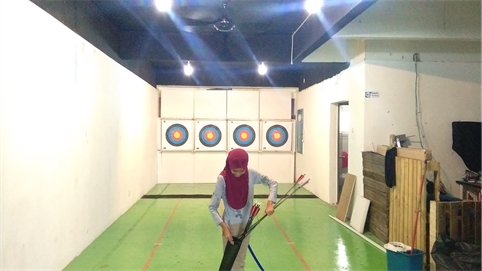 The goal for this course is to introduce students the basics of archery.

At the end of the course, each student should be able to:
1. Shoot satisfactorily.
2. Know and follow safety precautions and rules.
3. Practise basic of archery on your own.
All of our coaches have been practicing archery for over 4 years.
Have been teaching and training students for more than 2 years.
Currently coaching several schools around the Klang Valley as well as walk in students to our own Indoor Shooting Range.