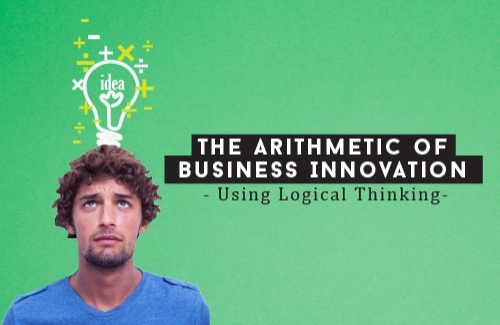 The Arithmetic of Business Innovation - Simple, fast and practical
by Dr. YKK (Yew Kam Keong PhD)
The Arithmetic of Business Innovation
How You Can Boost Your Business Competitiveness by
Thinking- Inside-The-Box !
Competitiveness is about innovation. Innovation is about improvisation, simplicity and practicality grounded in reality.
Business Innovation is not about Blue-Sky Thinking or Out-Of-The-Box thinking. It is about Inside-the-Box Systematic Thinking ! Outside-The-Box Thinking is totally unrealistic.
You explore Inside-the-Box business solutions within your means and control , not wild ideas which are impractical, unrealistic and out of reach. It is resourcefulness not resources that bring you viable business innovations.
Your greatest asset is the logical thinking skills of your people. Imagine if they can innovate by following a system – a system that they can learn and practise during the workshop itself!
The facilitator, Dr. YKK will demonstrate how the arithmetical operations of minus (-) , plus (+) divide (/) , multiply (X) and Equal (= ) hold the keys to business innovation and even technological breakthroughs. It is much easier to learn than studying accountancy, science or engineering. In fact, your strong grounding in logical thinking will provide you with a strong foundation to apply this innovation system.
Some of you will be able to get the group to help to solve a selected business issue using this system.
In this light-hearted , entertaining and practical workshop illustrated by real innovation case studies, the speaker Dr.YKK will demonstrate to you how simple this system is.
This energetic workshop will weaponise you to use your systematic thinking to excel in problem-solving, solution-seeking and innovation.
You could probably innovate part of your business during the workshop itself!
Can you afford to miss this revolutionary workshop?
This workshop imparts the skills of business innovation using simple arithmetic operations by applying logical thinking.
Your strong grounding in logical thinking will provide you with a solid foundation to apply this innovation system.
Surveys of CEOs by respectable organisations like Newsweek, IBM and Ernes &Young reveal that innovation is the most important factor for success for any business. Yet very few companies have a systematic approach to innovation. The solution is Inside-the-Box Systematic Thinking, taking into account your constraints, your resources and your power of improvisation. After all, innovation is not about resources but resourcefulness. .
Dr. Yew Kam Keong (Dr.YKK), Chief Mind Unzipper of Mindboom Consulting facilitates organisations from both the public and private sector to fast-track their innovation with minimum risk and using the least expenditure, time, efforts and resources. He is an international business innovation speaker, trainer, consultant and best-selling author in the field of creativity and innovation.
Dr.YKK was the only person from among the 54 British Commonwealth member countries to be selected as a creativity adviser to the world-famous toy company, Lego to serve on its pioneer 8-member panel of international creativity experts for its global project " The Next Generation Forum".
A member of one of Vistage Malaysia's (then called TEC) CEO groups for several years, he was also a resource person for creativity and innovation to nearly all the CEO groups.
A certified laughter instructor, his presentations are highly engaging, energetic and involve a lot of thinking from the participants. You will leave with great take-home values and practical creative and innovation skills which you can apply immediately to your work and personal life. You may never think the same way again!