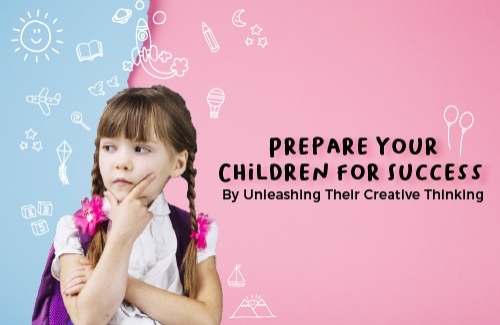 Prepare Your Children for Success By Unleashing Their Creative Thinking
by Dr. YKK (Yew Kam Keong PhD)
This talk is suitable for parents who have pre-school children.
In this fast-changing and unpredictable world, the most important skill that you need to impart to your children is creative thinking. If your children cannot think creatively, they can been replaced by robots and computers.
Therefore, it is your duty as a parent to make sure that our children remain creative when they grow up. Fortunately, there are simple things we can do without spending much money. What you need is spending a little bit more time with your children.
In this participative presentation, you will learn how to select the best toys for your children to stimulate creativity, You will be surprised that you can afford the best toy in the world, the same one that Princess Diana got for her two sons!
You will also learn many other simple tips and have lots of FUN with your children.
This talk is about simplicity, practicality and fun. You can return home and do almost everything you have learned during this captivating talk. You and your children are in for a real treat!
1. How to plan activities to nurture your children's creativity
2. How to select the best toys
3. The best Toy in the World that you can get for free
4. Learn simple and practical tips to have lots of FUN with your children
Dr,YKK , a renowned international expert on creativity and innovation will share his knowledge and personal experience in bringing up his four successful children. It has been said that a parent is successful only if their children are successful.
He creates his own original fairy tales as bedtime stories for his children. As a certified laughter instructor, he begins every session with laughter.
Dr. YKK conceptualised, planned and implemented the National Science Centre project. With the help of NASA he launched the project in space! Remember to ask him "How?"
He developed "The Whizz Kids Workshop": where he made every child into a student inventor within 6 hours!
The facilitator is renowned international creativity expert. He was the only person from among the 54 Commonwealth countries to be appointed to serve on Lego's 8-member global panel of experts called the "Next Generation Forum" to promote creativity to the children of the world. He is the best-selling author of the book "You Are Creative – Let Your Creativity Bloom", now in its 7th edition and published in 6 languages. He also wrote the book: "Bringing up Creative Children."
Dr,YKK loves adventure sports like skydiving, scuba-diving, roller coaster rides, water skiing, etc.