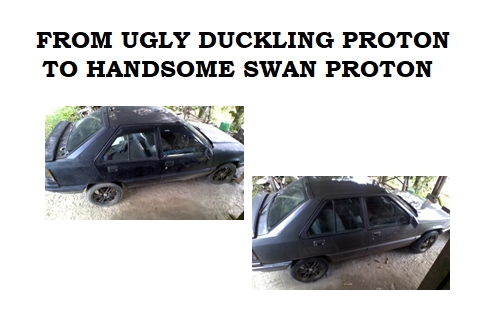 From Ugly Duckling Proton to Handsome Swan Proton
by Sheila Wong Yen Min
RM 8.00
RM 10.00
( 20% Off )
How Proton with rusty holes on bonnet, roof and other parts was transformed into almost new by a skilled one leg kick all workshop owner.
Observing and documentation skills of people in other industries ie; this workshop industry.
I'm a gal of natural talents and skills. My trained profession is as a Secretary but my calling is to be more than that.